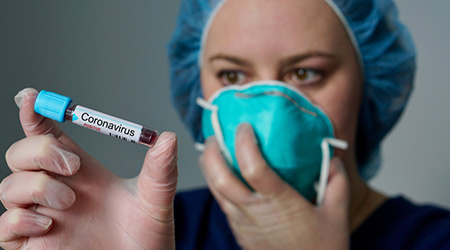 The spread of Coronavirus throughout China and several other nations across the globe has many fearing that they, too, might become infected. As a result, facilities are proactively seeking all the protection they can get, which has led to a boom in business for some American companies in the cleaning business.
Massachusetts is one of the five states with a confirmed cases of Coronavirus, according the U.S. Centers For Disease Control and Prevention (CDC). It's also the home of Allston Supply Company, whose business has been booming since Coronavirus hit western Massachusetts.
Sean Brady of Allston Supply tells Western Mass News the phones have been ringing non-stop as daycares, schools and nursing homes seek the company's electrostatic spraying services. He says that electrostatic cleaning services are in such high demand that the company has sold out of electrostatic equipment until mid-February.
A case of the Coronavirus has yet to be confirmed in Hawaii, but that hasn't stopped people from demanding increased cleaning services. Honolulu Commercial Cleaning has been receiving more requests for deep cleaning from regular customers who would otherwise not receive the service, reports KHON-TV.
Honolulu Commercial Cleaning Owner Jarvis Gaidzinski says his employees are also being asked to take personal precautions. During a bigger job that took place over the weekend, Honolulu Commercial Cleaning made its workers wear masks and gloves.
As of Monday, 11 cases of the Coronavirus have been confirmed by the CDC in the United States. More than 160 tests for the virus have come back negative, while 82 were still pending.
For more information visit Cleanlink.com.